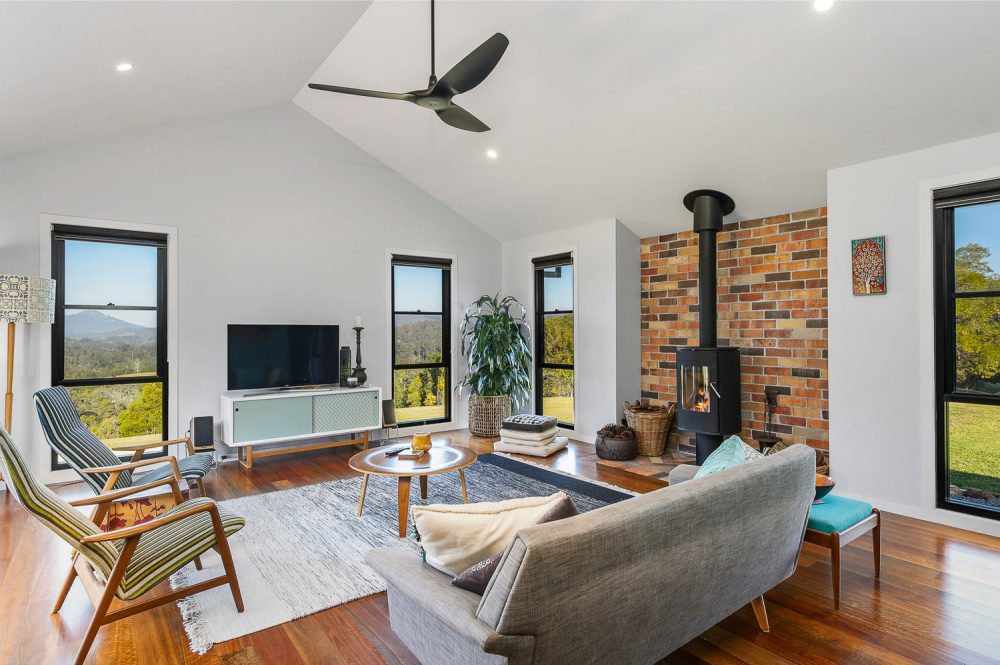 Lincoln Brickworks 'Reno Blend' are a mix of reclaimed recycled bricks and commons and are used to great effect in this beautiful property in Waitui NSW called Nimbus.
Every Lincoln brick tells a story, but our Reno Blend Recycled Bricks have a wonderful tale to tell.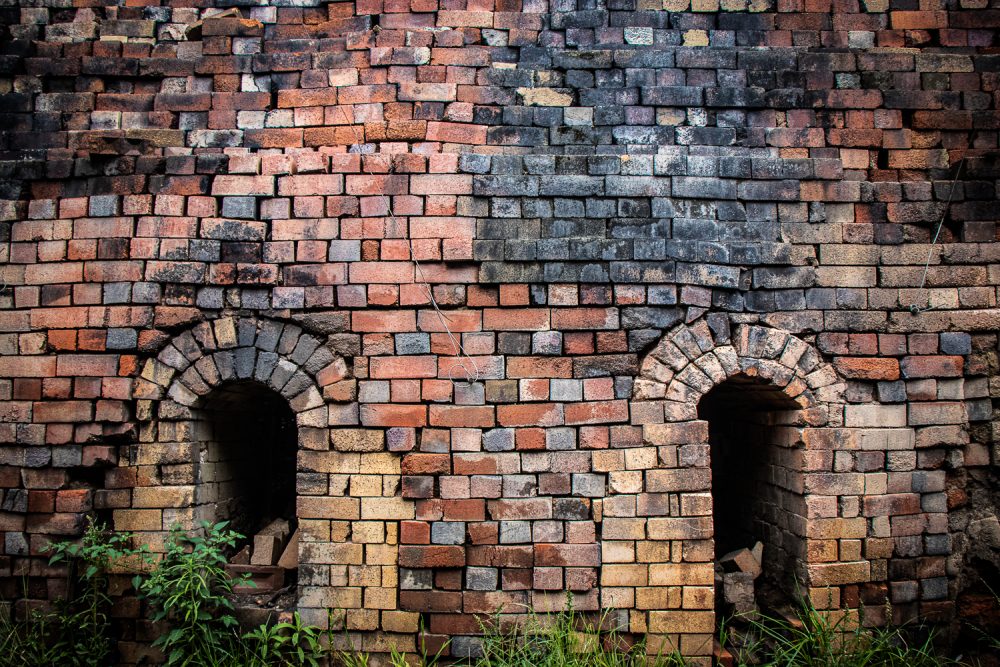 Recycled from our old kiln that has been in use since the 1970's gives them wonderful patina that can not be faked with new bricks. They have been exposed to over 40 years of firing and exposure to the elements.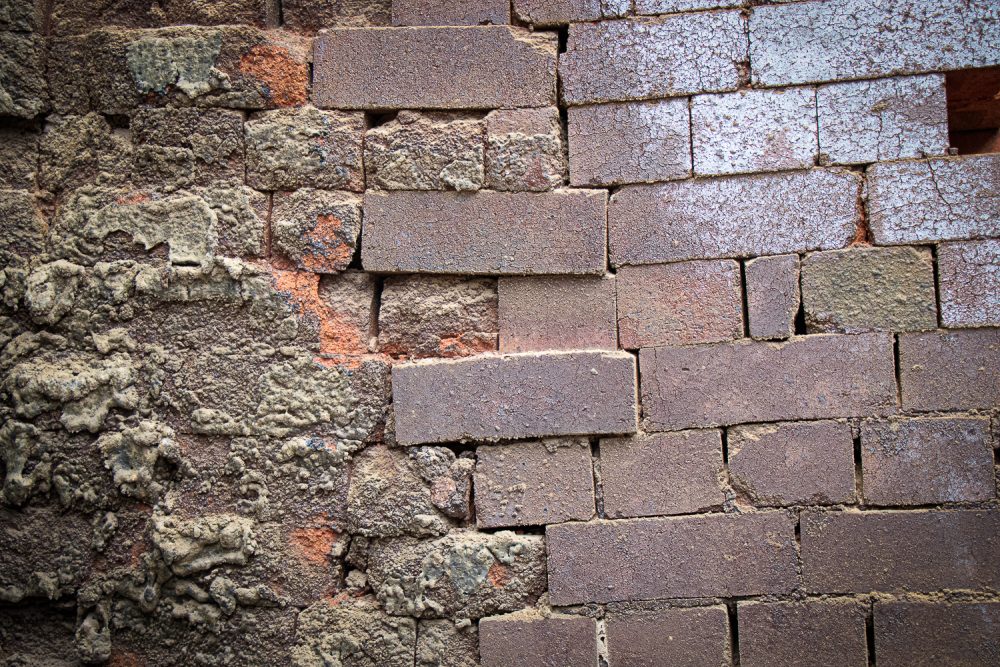 Most reclaimed recycled bricks are from demolished buildings. Due to our Reno Blend  being from a Kiln, have a truly unique character. Some are charred, others have gained a metallic blue sheen and some have a glaze caused by melted silica present in wood ash.
Additionally, we add to this a selection of commons, which are bricks that have not passed our quality control. They are seconds in appearance only as their quality is first rate. The commons usually have interesting imperfections that add character. All the bricks in this blend are dry pressed, creating a  solid quality brick with a tactile granulated texture.
The warmth of the old in a new build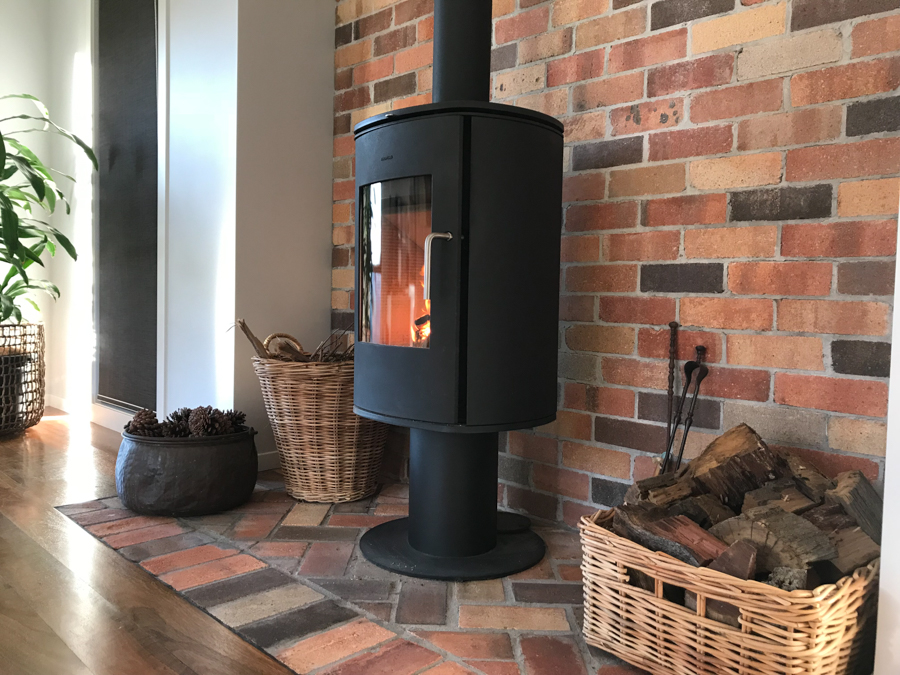 The owners of this new build were determined to get that reclaimed look into their new home. The eclectic mix of recycled bricks along with commons were exactly what they were looking for. Used as a striking heath for their Cheminee Philippe  wood burner. It is certainly the centre of the home. The modern white interior is balanced with stylish Mid Century furnishings and the warmth from the timber floors and Lincoln Brickworks Reno Blend Reclaimed Recycled bricks.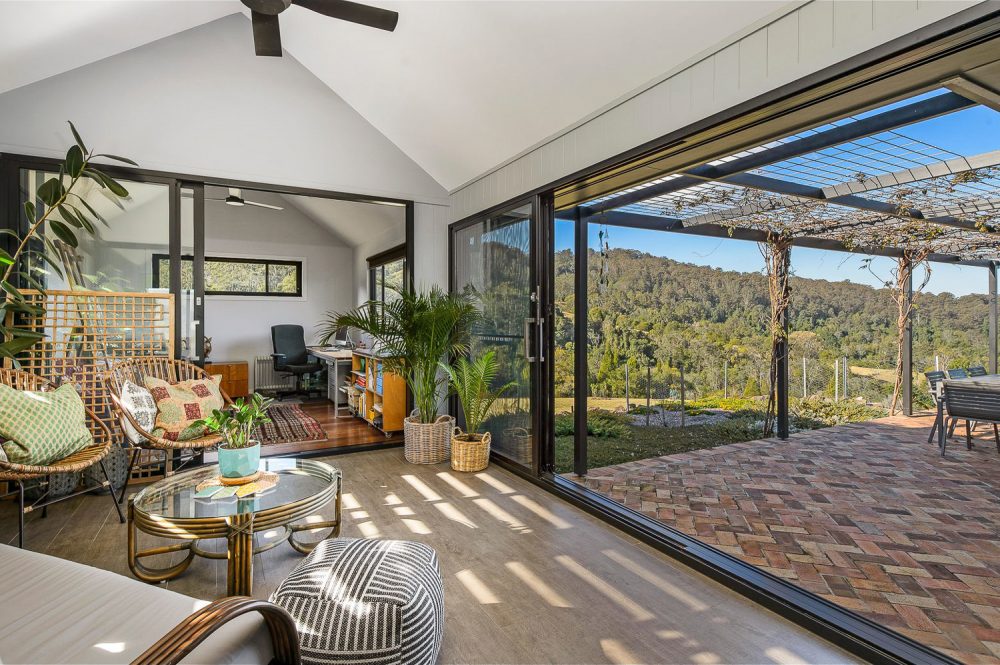 Likewise, the connection from indoors to out was executed by carrying this material into the outdoor paving. Used in the front portico and the outside entertainment area, Reno Blend can be treated with a liquid silicon solution. This makes them water repellent and resistant to moss. The strength and beauty of reclaimed recycled bricks for paving, without the issue of them being slippery.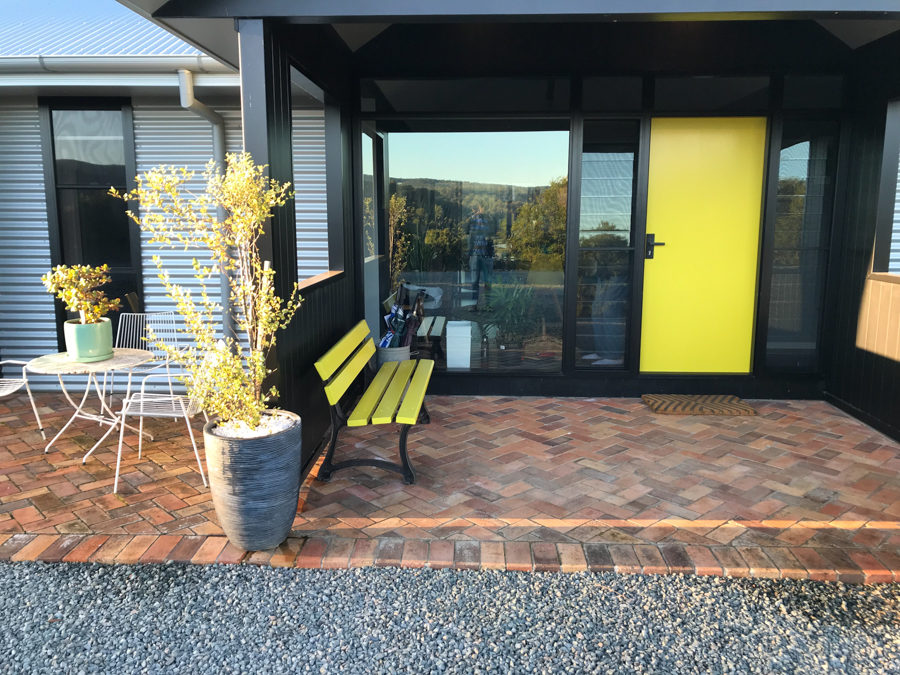 Therefore, if you want to nail the recycled brick look, use Reno Blend.
---