get in touch with us
---
Michael Baker an expert, fifth generation brick maker and he is here to personally assist you.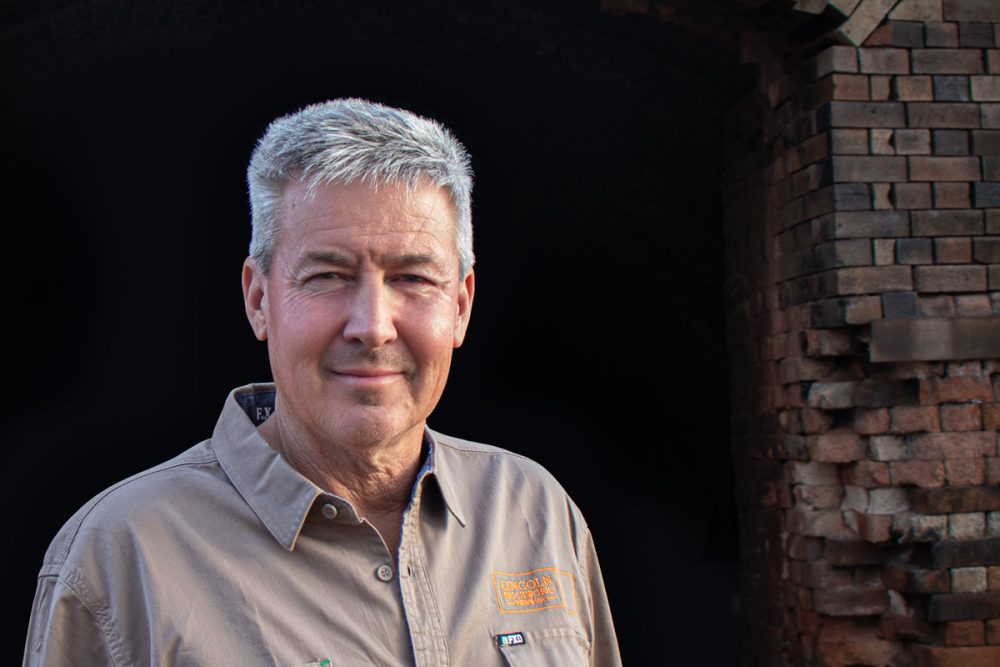 We welcome you to contact Michael with your questions, sample requests and ordering. Additionally, Michael is happy to collaborate with you on bespoke shapes, sizes, colours and textures ensuring you get exactly what you are looking for.
Our dry pressed, handcrafted bricks are created using clay sourced from local quarries. Every Lincoln Brick has a story and is unique. Produced in wood-fired kilns, our bricks have a rich tapestry of colour and texture that you won't find in massed produced bricks.
Shipping Australia wide.
We can organise shipping to all major centres and towns in Australia, including Tasmania! Contact Michael for rates to your area.
Contact Michael today. We look forward to hearing from you.
---
Lincoln Brickworks
894 Wingham Road, Wingham NSW 2429
e. sales@lincolnbricks.com.au
p. 02 6553 4322
m. 0400 648 108
f. 02 6557 0370
Visit our display centre
We have our entire range on display at our historic brickworks in Wingham. You will be stuck for choice!