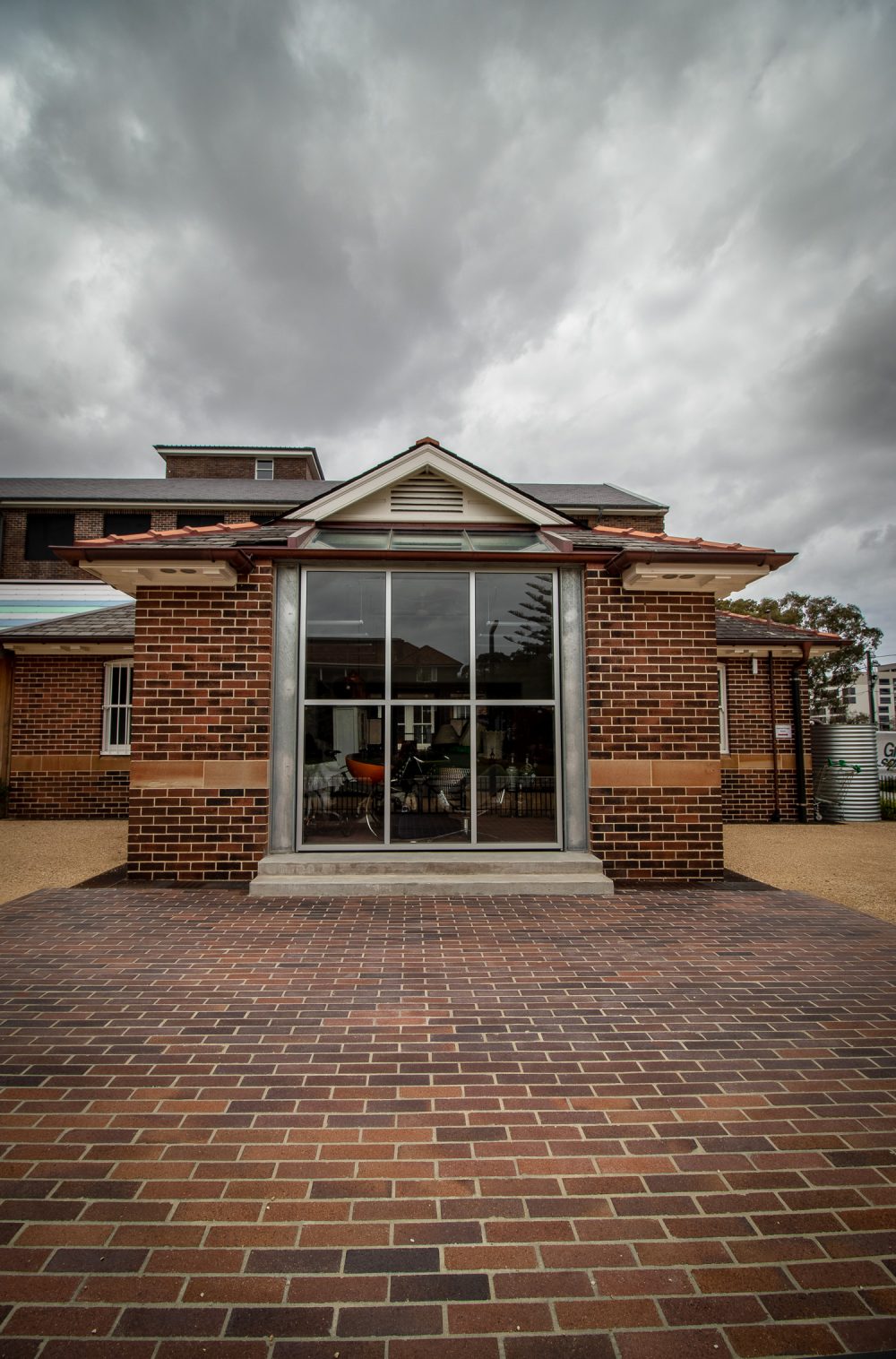 We are proud to have supplied our beautiful Blue Mottle Pavers to the Joynton Avenue Creative Centre. This noteworthy project at Green Square, Sydney is the winner of the 2018 National Architecture Awards in the Heritage Category.
The buildings were originally the nurses quarters and operating block of the South Sydney Hospital. Built in 1936 and 1913 respectively, by 2000 they were derelict and abandoned. Peter Stutchbury in association with Design 5 Architects has reinvented these grand old buildings and seen their fortunes turn around.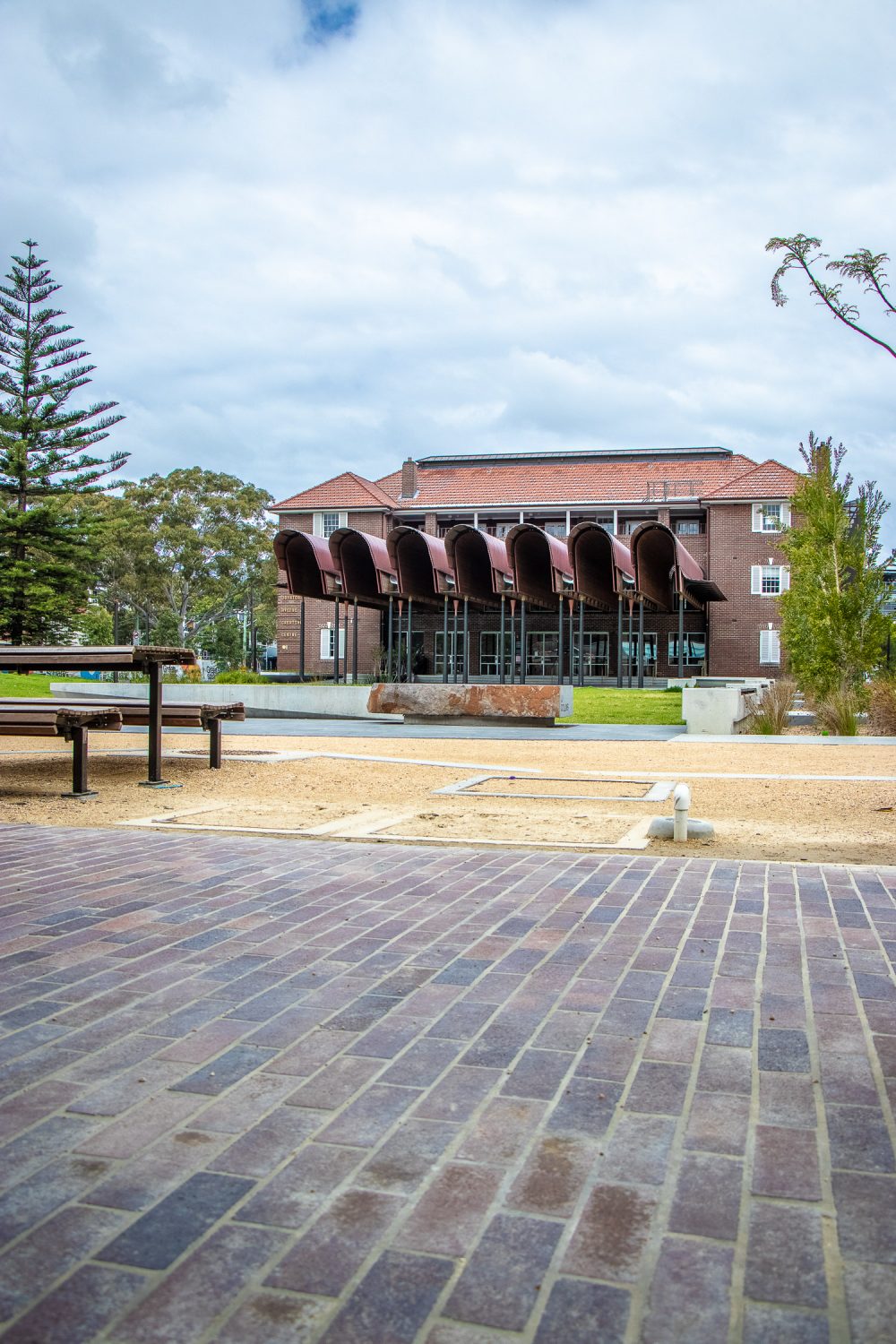 The nurses quarters was rabbit warren of rooms and corridors. Its new purpose as a creative centre required a free flowing open space.  Consequently, a series of voids was cut between the floors, with the fabric of the building being left exposed. The result is now an interior that encourages social interaction.  Seven barrel vaulted roof arches, that form a veranda, have dramatically enhanced the facade. They are timber lined and have an ingenious glass gutter between each arch. This not only catches the water but allows light to slice through the public space below.
The former operating block is now the Banga Community Shed. It's conservation works included roof repairs, brick work repointing, timber and joinery refurbishment and plaster work. Lincoln Brickworks Blue Mottle Pavers surround the building.  They also extend around the new amenities block which is a striking building that has a roof of transparent tiles. This paving surface will last for many generations as it is thicker than most conventional pavers. At 55mm it is perfect for high traffic commercial applications and vehicle loads.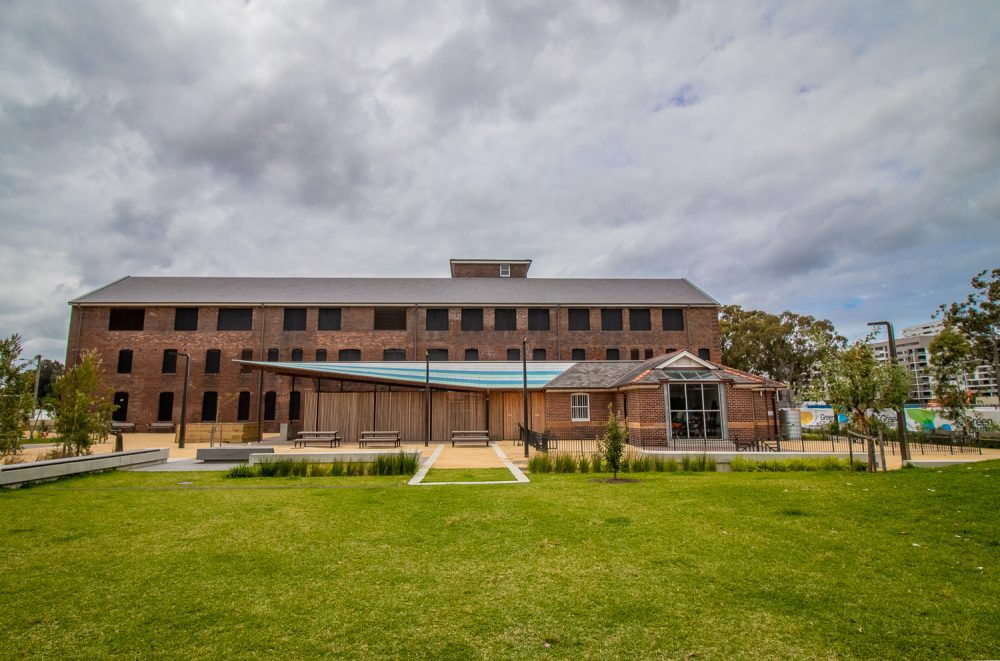 Our Blue Mottle Pavers harmonise with the heritage buildings beautifully, complementing the earthy tones in the original brick work, while looking striking against the new additions.
The judges of this years awards said "The Joynton Avenue Creative Centre and Precinct respects is past and makes a generous, contemporary public contribution to the Green Square inner Sydney community."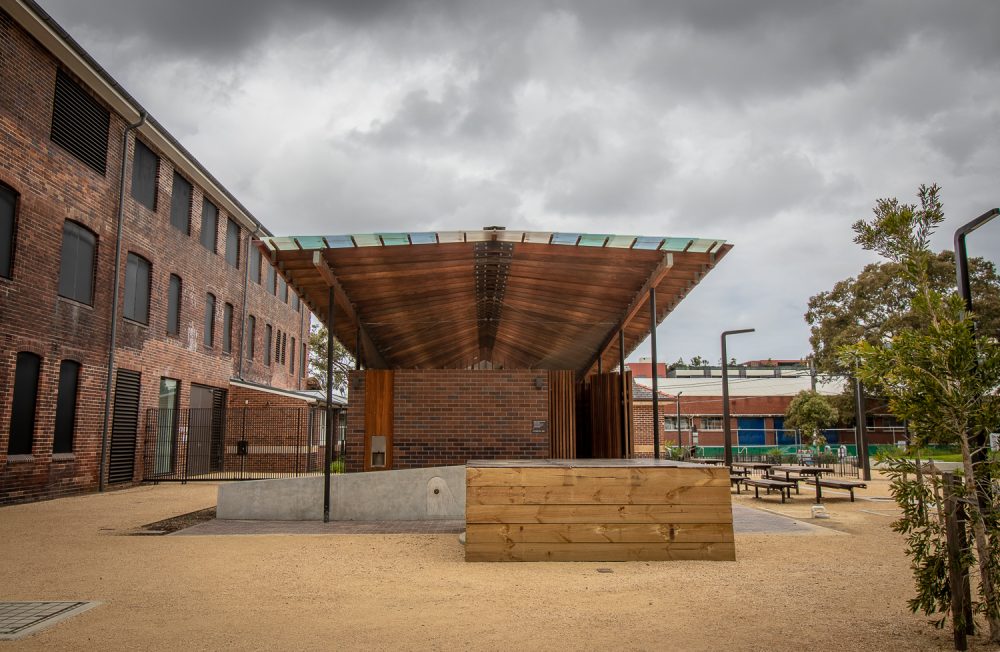 ---